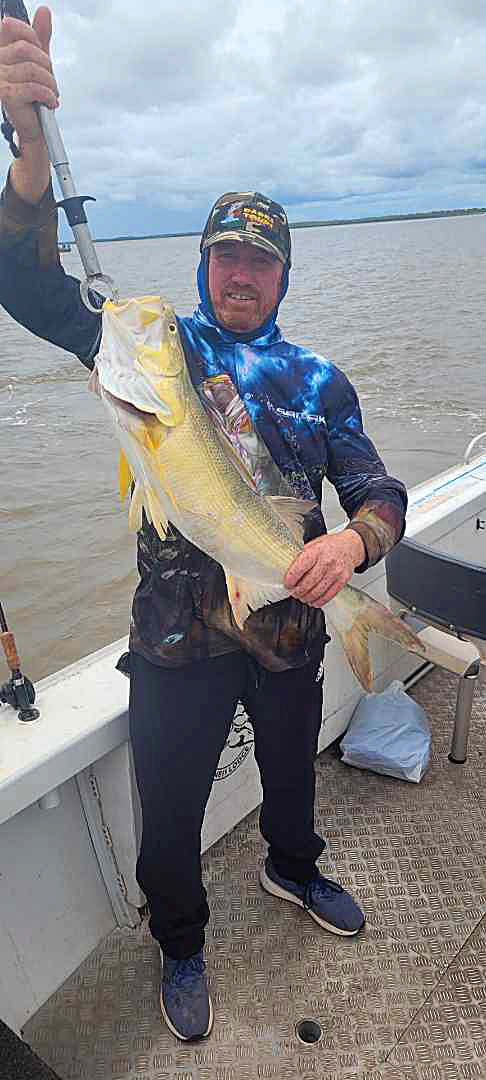 Thank you Phil & Jacko for another fantastic fishing experience.
We, Robert and Warren, are repeat customers of Phil's Barra tours having been three times previously and as always, we have the time of our lives!
We fished Shady Camp again this year and as usual everything went like
clockwork, the Barra were playing hard to get but our guide Jacko was like a
hound dog, he sniffed out Barra for us on days when other boats caught
nothing!
My brother Shaun was a first timer and caught his first Barra and thread
fin salmon, he now can't wait to do it all again so we have rebooked with
Phil's Barra Tours, for March 2024.
Warren Arnott, Baulkham Hills NSW, March 2023
Our March 2023,Cairns Barra fishing experience with your guide William,"
the Fish Hunter" was Magic and Will's knowledge and assistance helped us beginners immensely.
This photo of my son Ryan shows just one of the 8 Barra he caught on our first day, Thank you Phil for organising everything, it was a perfect trip !
Mark Sookias, Castle Hill NSW, March 2023
Thank you Phil for your great arrangements and organisation!
We 3 ladies had a great time fishing Leaders Creek and the Vernon Islands with Peter and staying on the Mother ship.
He was a perfect guide, host & chef, the food and accommodation was excellent!
Pity about the big tide and water temp slowing the Barra down but still great fishing for other species including some fantastic Muddies.
To coin a famous Hollywood phrase " I'll be back"!!
Sandy Hose with Linda and Joy, Bribie Island QLD, June 2022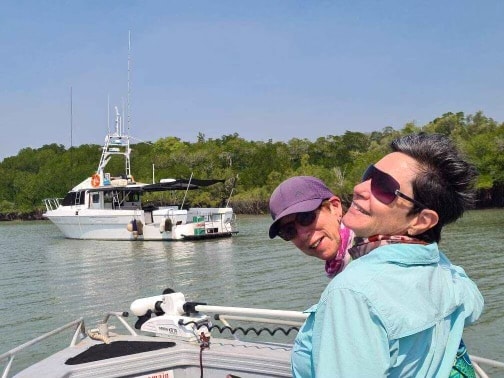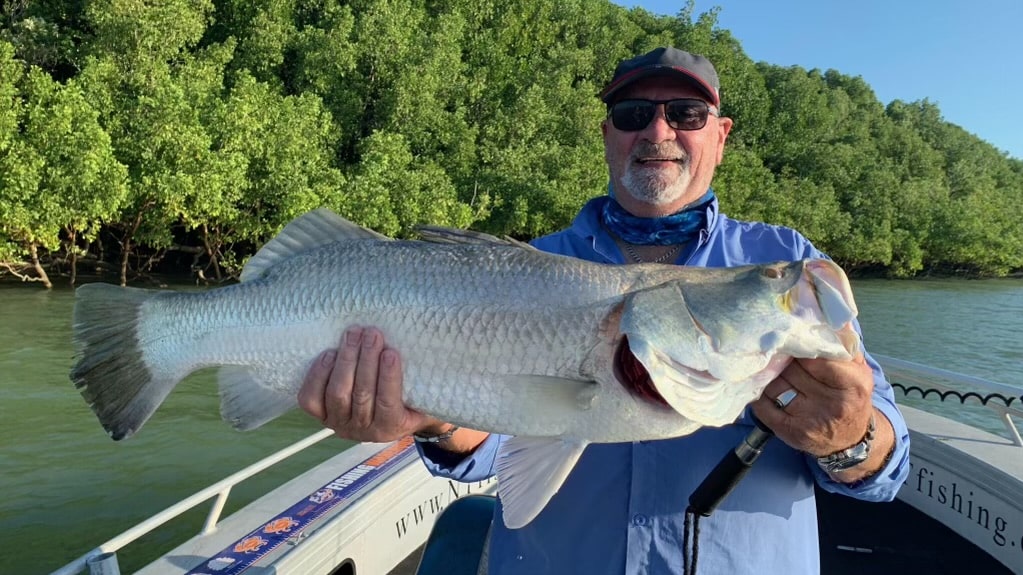 Thanks Phil for arranging a great trip, our guide Peter was fantastic, the mother ship very comfortable and his wife Terri an awesome host, the food was excellent!
As for the fishing both my son Toby and I caught a wide variety including some magnificent big Barramundi.
Rob Williams, Seaford Meadows SA, June 2022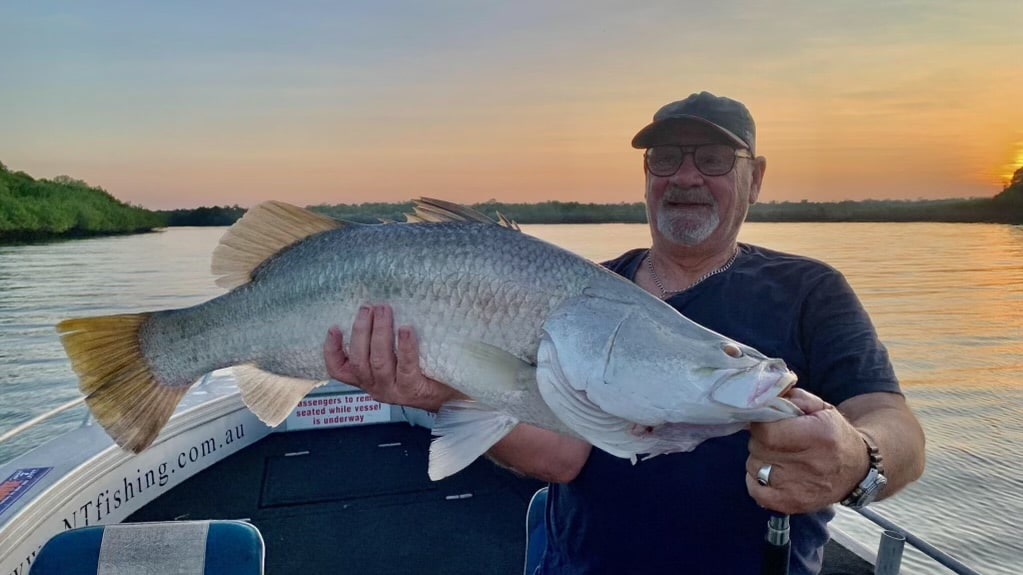 Another fantastic fishing experience organised by Phil's Barra Tours
We Fished Shady Camp & Tommy Cut Creek. With Barra  & Threadfin on the bite provided us with some quality fish. Staying on a Mother Ship was great as we were fishing as soon as we hit the water. No travel time, or boat
launching to worry about !!
Thanks Phil for a great trip !!!
Kevin Bell, North Haven NSW, March 2022
63cm Barra
Trinity inlet Cairns NQ
Thanks Phil's Barra Tours for all the clockwork organisation, we had a
fantastic time, caught Barra and several other species. Our allocated
Fishing guide Darryl from Fishtales Sports fishing was great, nothing was a
problem to him!
I will seriously look at a Darwin Barra Tour with you next year Phil and
thanks again for this one.
Paula Peck , Woody Point QLD. March 2022
39cm Grunter
Russel River Cairns NQ
Having fished with my buddies for almost 40 years , we always said "one day we will have to head north on a Barra tour". Having just returned from our second tour arranged through Phil Weidemier of Phil's Affordable Barra Tours, I can't stress enough to fellow fisho's, don't wait, get yourself on Phil's website and book a trip.
Phil crafted our tours around our specific desires and made every effort to ensure our trip was the best it could possibly be. Our "custom trip" included options not advertised in a standard tour itinerary, but Phil accommodated our preferences and we couldn't be happier.
David Klassen, Yass NSW, October 2019 and February 2021